It's time to swim like a mermaid
We have continuous growth programs. Plan events related to mermaids.
Do you want to swim like a mermaid?
If you want to learn how to swim like a mermaid, you've come to the right place! We are Acquadivas, the first School of Mermaiding or mermaid swimming in the Dominican Republic, among the first in the Caribbean and Latin America.
With Sirena Partenope, our coach Aurora, you will be able to learn everything about mermaids and find the mermaid within you. Release your dreams as a girl, learn to swim like a mermaid on the shore and also in the depth of the sea, as well as in the pool!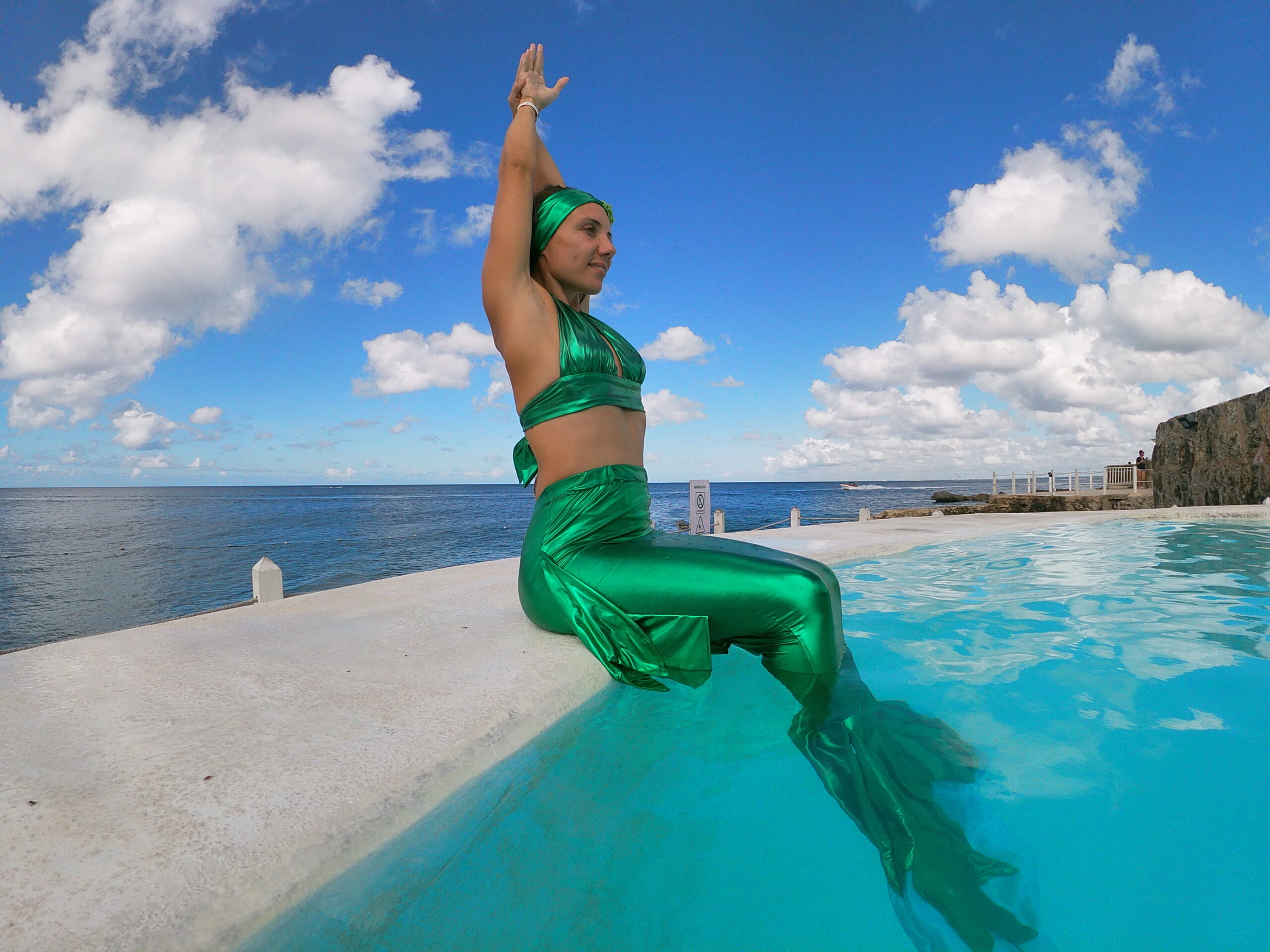 PADI Certified Mermaid Courses
Now you can learn to mermaid swim and get PADI certified, then dive like a mermaid around the world.
The mermaid swimming training given at Acquadivas has three levels: basic, intermediate and advanced. After the three levels you will also be able to choose to be an instructor in the future, it all depends on your goal as a mermaid. You can take it just as a hobby, or make it a profession!
Girls from 6 years old, women and tritons can participate too!
We also have a more playful option where you learn the basics of mermaid swimming or mermaiding, without PADI certification, you will obtain a certification for us Acquadivas.
Mermaid Birthday and Events
Haven't you always dreamed of a real Mermaid birthday?
A birthday where everything smells of the sea and in which you are the mermaid protagonist! We can organize everything from decoration to a workshop for you alone or for all your friends, and let them discover the little mermaids in them on your birthday.
You will feel in a magical atmosphere, a unique event during which you will do a real swim with a mermaid tail and all themed on mermaids and the sea. It can be in the sea or in the pool, we organize everything thematic like an authentic mermaid!