Acqualian, More than swimming
Visit our aquatic center or contact us from home. We are one click away!
If you are looking for a place to feel among friends, develop your passion for the water and learn everything about swimming and related things in confidence, Acqualian is what you are looking for! We are the first Swimming School directly in Open Water in the Dominican Republic, for babies, youth and adults, beginners and advanced! We are located on the beach of Boca Chica as a base, although we mobilize wherever you want to give you class, to all regions of the Dominican Republic.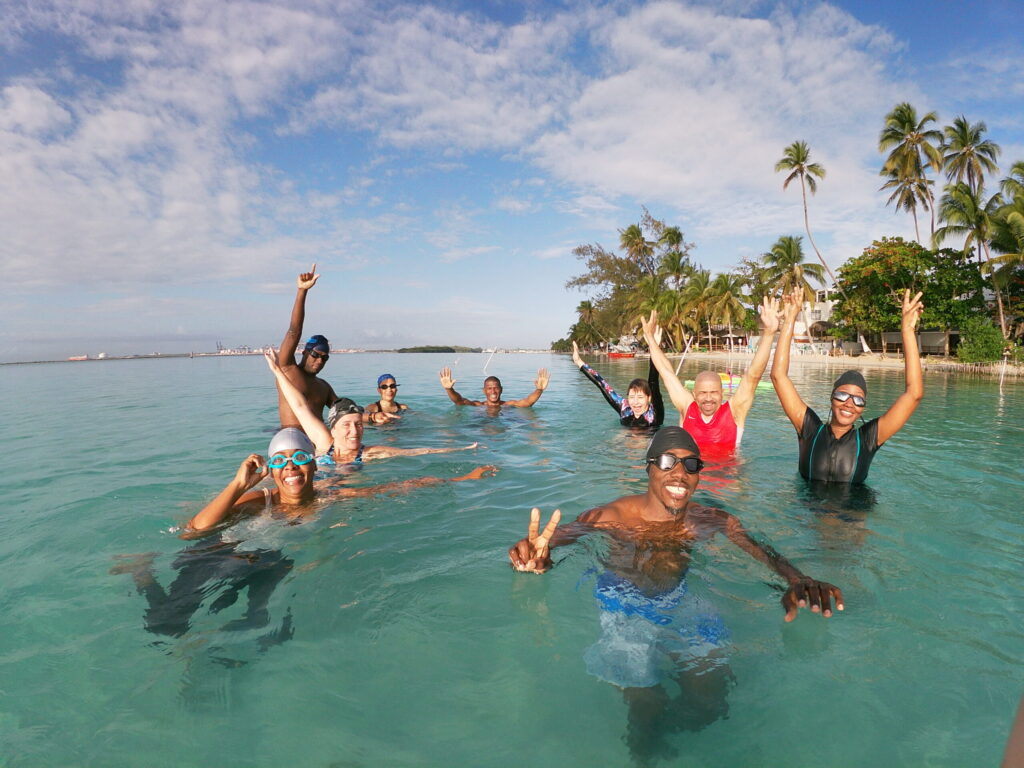 We give our classes in Santo Domingo capital, Boca Chica, Juan Dolio, Nagua, Punta Cana, Las Terrenas. We have been teaching in the country for 5 years now, and our Coach Aurora Francesca Reparato, of Italian origin, has been teaching for 20 years, and has been an athlete since she was 3 years old. So you can feel in the best hands.
Supervision of professional trainers in a comfortable and safe environment.
Acqualian began to shape its fins with its new SHINE concept in 2018 at the Utesa Herrera pool, where teacher Aurora began with swimming and synchronized swimming classes for children and adults.
Then the School grew, with the objectives of proposing a new concept of Comprehensive Health through the sea. That is why we moved to Boca Chica, and here we are waiting for you with our "more than swimming" classes, aquatic therapy, gymnastics, mermaid swimming school, inclusive swimming classes, boat experiences, diving, snorkeling, aquatic yoga and much more!
Coach Aurora Reparato or under her stage name Sirena Partenope is our CEO and inspiration. Partenope is the legend that inspired Coach Aurora since she was a child. Partenope was the name of a mermaid who settled in the place where the city of Naples was later founded in Italy, where the teacher is from.
Coach Aurora Reparato is a swimming coach with more than 20 years of experience in teaching swimming and synchronized swimming, federated by the FIN, and certified Rescue diver and Mermaiding Instructor by Padi.
Learn to swim or improve your technique
The first step to success
When you swim in Acqualian, you will not only learn to break your aquatic insecurities or perfect your swimming technique, but you will have a comprehensive experience for your being.
You will feel wonderfully in a brilliant team, of people united by the passion towards their own psychophysical and spiritual growth, and you will learn to swim with an excellent technique, from the hand of a professional.